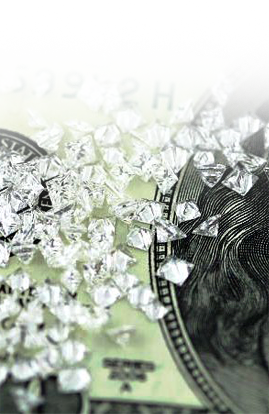 INVESTMENT
For our Director, Mr. Ramesh Shah, diamond has not just been a product; he envisioned it as an investment. It was his strong belief and faith in a diamond that got us compelled to think about its investment angle. After series of internal discussions and critical evaluations on it, we combined the INVESTMENT feature to our existing buy back scheme. This unique feature is summed up in a few lines below.
Any certified polished diamond purchased
from Excel Overseas, under the scheme,
is entitled for 3% returns on the invoice
value upon return of goods during the
13th month (only), from the date of invoice.