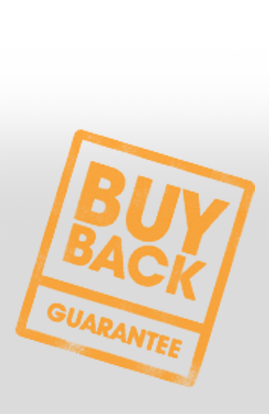 BUYBACK
'Goods once sold cannot be returned' is a passe .
It is necessary to nurture futuristic business ideas to keep up with the dynamic business environment and also to satisfy the ever growing expectations of the customers. We therefore proudly launched the 100% Buyback Scheme and pioneered in to a space of customer delight.
The highlights, terms and conditions of the scheme are clarified in the most transparent manner so none of our customers remain in the dark or worry about hidden clauses while making a purchase.
For a detailed scheme study, please Click Here to download the brochure.
/div>